~ COUNTRY MUSIC ~
TEX MEX - WESTERN SWING - AMERICAN SHUFFLES - RHYHTM & BLUES - DANCE MUSIC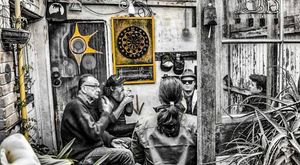 Have you heard Shaky Stills honky tonk live? Playing truckers tracks and sweet Tex Mex numbers, with an insane dose of rockabilly, they'll give you a regulation shot of Western swing and Americana right between the belt buckle. Shaky write and perform original tunes, all new songs, and deliver with medical grade hillbilly strength hits of country standard big old ranch brand truth. Tender and intimate while being nothing short of tough and attractive to the discerned listener. Radio regulars, gigging live whenever not sleeping, Shaky are getting hotter than a southern states bbq shindig. What do you want? Shaky want to give you the potion, the solution, the poison and the antidote, the smoke and brisket all the while for your healed boot buckled beef bucking bang enough to blow you 10 gallon right off of your bowling ball. See Shaky while there's still such a thing as a country rodeo fair, you might just meet your little miss Maybelle beauty queen or your very own Bradly Buckshot on the dance floor or better yet at the bar.
Shaky Stills, kings of the country music style. We play, you drink!
"

Shaky Stills Silver Lining From their forthcoming EP "Motel Sunburn", Silver Lining is the new single from Shaky Stills. The song nods to the Tex-Mex style of Tejano music and is inspired by the dual vocal style featured in The Texas Tornados music of Freddy Fender & Flaco Jiminez. The song was recorded & mastered by Zac Lister at Gold Dust Studio in Preston, and mixed by Matt Fell at Love Hz Studio in Sydney. Silver Lining is a love song all about seeing the light in an otherwise dark time, loving your surroundings and the romance of the simple things in life like dancing through the night. Video by Jonny Clow"
BIOGRAPHY
Patrick Carr fronts an unmistakable sound & style driving Country & Western, Tex Mex, Rhythm n Blues, Western Swing & Americana shuffles.
"Shaky Stills always makes me dance! I get lost in the groove and I love it". Victoria Chiu, International Choreographer 
There's plenty of inspired instrumental soloing from Ed Bates & Matt Rodd on the pedal steel & telecaster guitar. Tombob Rodd's exquisitely natural style on the electric & double bass and Scott Bennett's famous & well loved drumming style, grooves and smiles, the quintet love to road trip through the western and southern states and into the melting pot of many American 20th century dance music styles. 
"Authentic as F@#*k" Mick Daley 
Shaky Stills continue to release more original music since their 2017 LP studio album
Genuine(Moonshine)
receiving high praise from Australian country music radio dj's, & specialised music shows on national stations and record stores.
"Patrick writes from the heart's perspective on themes that reflect the complexities of partnerships and relationships, the impact of questionable life choices, dark, sincere and often humorous. He sings about luck, fighting with addiction and praises the immeasurable power of love and the strength of family".
John Llewellyn, Maivary Lane Records 
Single Reviews - Freaking Out 2019
"Melbourne based alt-country band Shaky Stills have released their new single 'Freaking Out'. The song is a straight up country twanger with shimmering lead guitar and walking bass along side the lonesome vocals of Patty Carr. Definitely one to add to your playlists is you're a fan of modern Australian country music". 
Timber and Steel 
Album Reviews
Genuine Moonshine 2017
"Cruising down Route 66 in a mid-'60s Cadillac on a warm summer's day is the image that's conjured upon listening to 16 Years, the opening cut from Shaky Stills' new album Genuine Moonshine...the pedal steel of Ed Bates shines in and out of the mix as the band grooves out in an extended instrumental, making it an impressive opener. If you're a fan of bands like Raised By Eagles and Wagons, then I reckon you might get around Shaky Stills. Led by the lead vocal and guitar duties of Patrick Carr, Shaky Stills 2018 Genuine LP release easily works together as a succinct set of ten tracks. From In The Dark of Night to Quarter To Three, these tracks are complimented by the sweet backing vocals of Rikki Arnot that work with Carr's to create a rich, full, and smooth vocal sound. Killer performances from all members make this a definite highlight of local Melbourne releases for 2017. Like a bar stool out of a backroom bar in Nashville with plenty of stories to tell, Genuine Moonshine gets better with every listen".
Beat Magazine 2017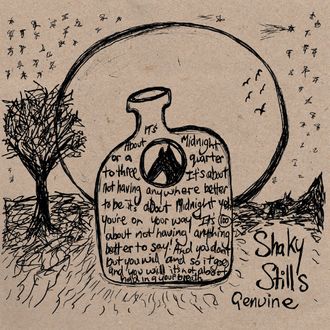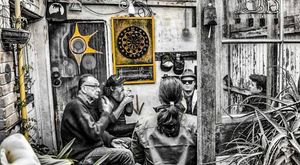 CONTACT US
FOR DIRECT MESSAGING AND BOOKING ENQUIRIES PLEASE CONTACT